About Streetcar Flats
Learn the history of your future home
Underwriters Exchange Building
Transformation to Streetcar Flats
About this Historical Preservation Project
The Underwriters Exchange Building, also known as the Association of Commerce Building, is a nine-story brick building designed by architects Rosman & Wierdsma and built by Robert L. Reisinger & Co. in 1923. The building was completed in 1924, and additions were completed in 1926.
The building was part of a nationwide trend of sprouting insurance exchange buildings, led by Chicago, Illinois, in 1912, San Francisco, California, in 1913, and followed by Des Moines, Iowa, and Boston, Massachusetts, in 1923. The idea was to have several insurance companies under one roof to separate the insurance industry's interests.
Learn more about the historical significance behind Milwaukee's Underwriters Exchange Building
Catapult Real Estate Solutions
Project Developer
Catapult is a real estate firm from Chicago, Illinois, that concentrates in the management of intricate urban development projects, commercial and residential brokerage and receivership. The firm has a reputation for "getting things done" thanks to years of profitable development, engineering, law, and banking.
Their expert team is devoted to accomplishing your real estate goals through personalized project management services. Catapult works as a strategic consultant and main point-of-contact to create a successful plan and ensure its execution. The close, unified method improves cooperation in an efficient manner that reduces risk and disagreement.
Learn more about Catapult Real Estate Solutions and adaptive resource construction
Founders 3
Property Management
Founders 3 started with a vision to "dramatically elevate the level of service in the commercial real estate market." The heads of Commercial Property Associates, Inc., RFP Commercial, Inc., and Siegel-Gallagher Management Company met to talk about how they could merge their different schools of marketing knowledge into one outstanding real estate authority.
Today, Founders 3 offers unparalleled proficiency and unmatched perspective, drive, and service in the commercial real estate industry. The consolidation has answers for all needs; whether a client is looking for advice in a specific area, or a long-term associate for a sophisticated project. The real estate firm's mission is "to come together to deliver the extraordinary value and prosperity our clients deserve."
Learn more about Founders 3 in the company overview and client testimonials.
Orlandini Studios has been crafting and restoring ornamental plaster since 1936. As third generation owner, Eugene has almost 40 years of experience, possessing the necessary expertise to carry out any plasterwork.
He has held resolute standards of quality and meticulous attention to detail, while also incorporating new techniques acquired from cement casters and painters over the past two decades.
Streetcar Flats is thrilled to have Euguene and his team working on the crown molding. Read the full article about Orlandini and visit their website.
Learn More About Streetcar Flats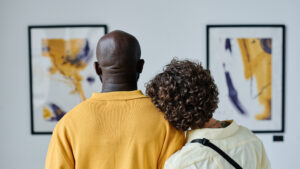 Fun Things to Do in Milwaukee
In 1888, Frederick Layton erected an art gallery adjacent to Cathedral Square, while other community-minded individuals established the Milwaukee Art Association, which later became the Read More »
Read More »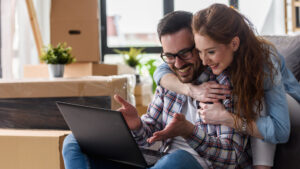 Living In Milwaukee
Table of Contents Add a header to begin generating the table of contents For many individuals, their living situation determines their overall life satisfaction. Contentment Read More »
Read More »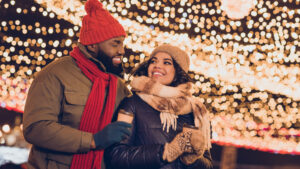 Uncategorized
Many tourists flock to Milwaukee during the summer. However, there are numerous December activities in Milwaukee that fair-weather fans will miss. Milwaukee Holiday Lights The Read More »
Read More »